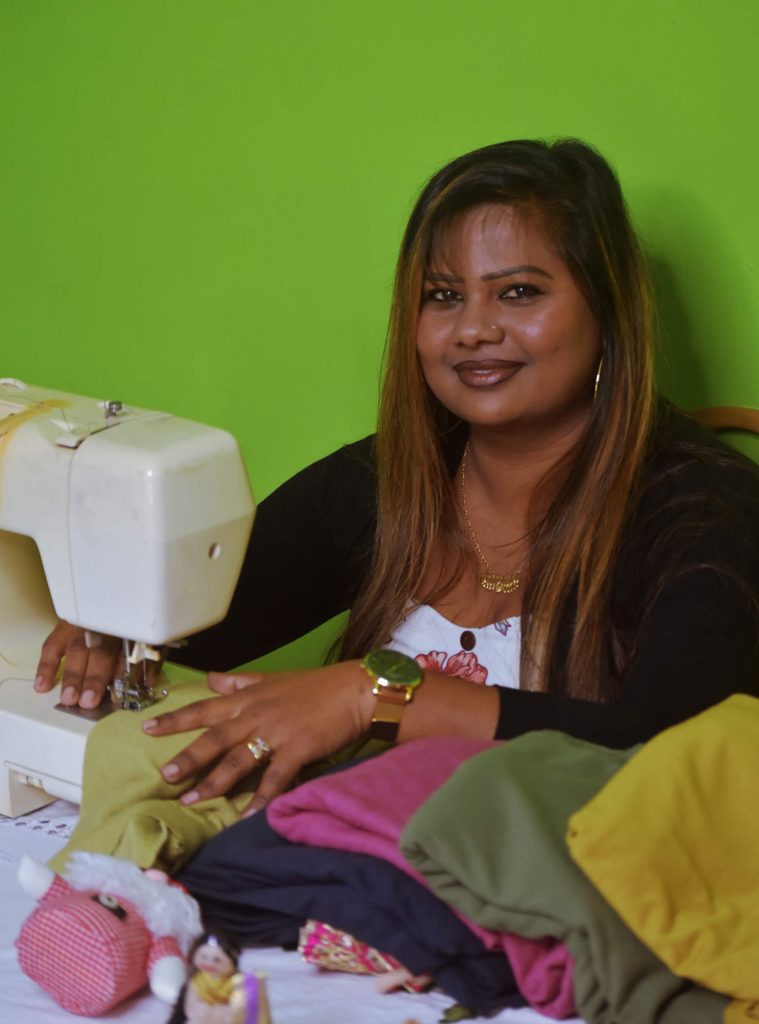 Beautiful Localhands inn permet mwa travay ek okip mo zanfan anmemtan gras a liberte ek flexibilite ki ena par rapor a travay.
The flexible work arrangements offered by Beautiful Localhands gave me the opportunity to work and look after my child at the same time.
Seewrani has been collaborating with Beautiful Localhands as a dressmaker for more than 10 years. With the flexible working arrangements of the project, she was able to successfully go back and forth between taking care of her son and work. She constantly delivers quality products within deadlines and clients are always satisfied.
Seewrani is very dedicated and passionate about her job as a dressmaker. Since joining Beautiful Localhands, she has gained a lot of confidence in herself and her skills, and she has started her own workshop at home. 
Telephone number: 57732761
Product category: Textile
Region: North
Place of work: Home